Love is in the air at Hope House
Paddy asks a big question at Hope House...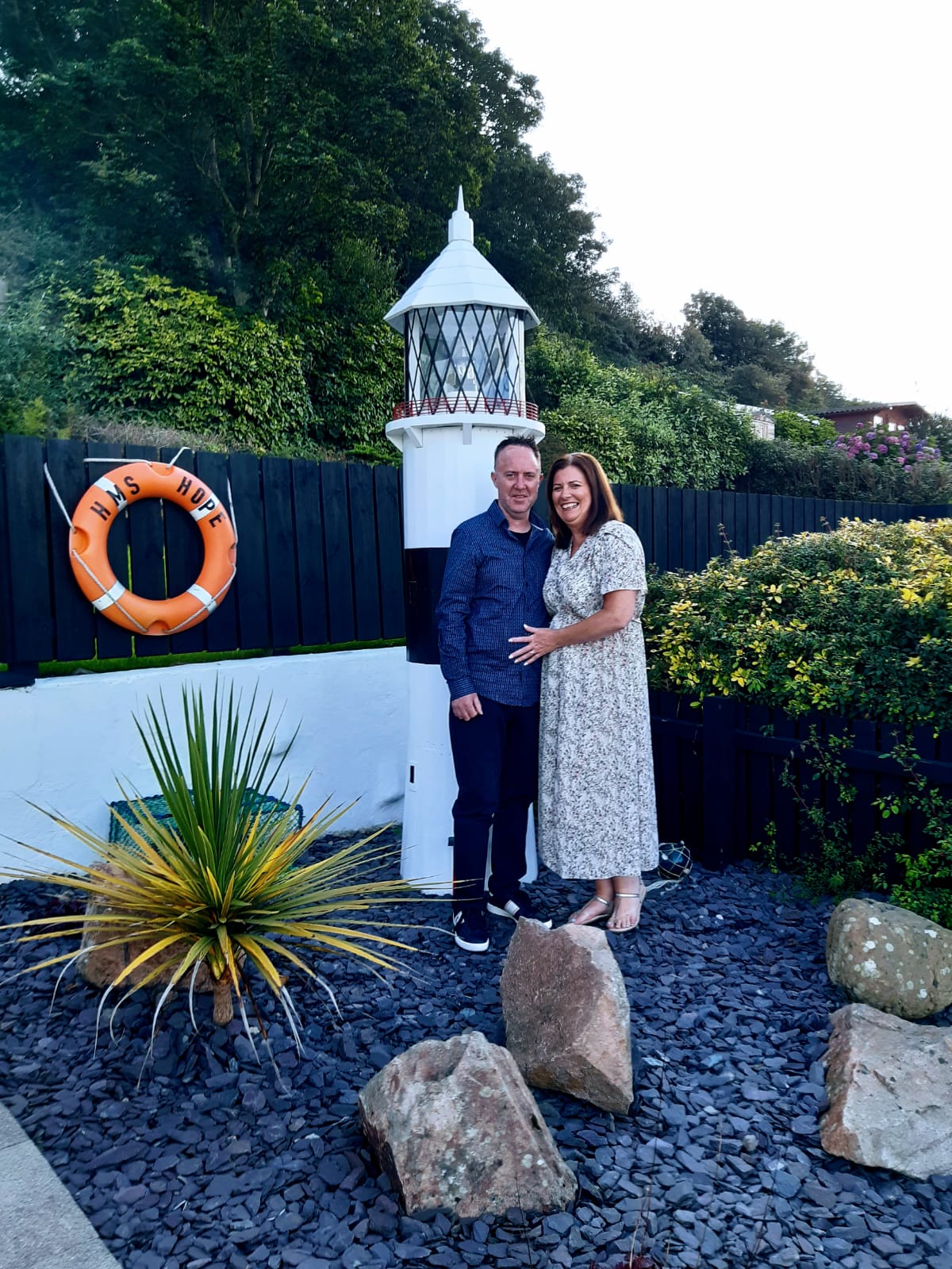 Following a difficult two years after being diagnosed with a brain tumour, Paddy Gribben has has undergone extensive surgery followed by gruelling chemotherapy treatments.
We welcomed Paddy and his partner Janice to Hope House for a well-deserved stay following his treatment which was a tough experience for them both.
A lot of our guests have dubbed Hope House a 'Special Place' and for Paddy and Janice it is even more special as during their stay, Paddy popped the question and asked Janice to be his wife!
He asked and I said yes, at our special place Hope House, where memories are made and life is complete.

Thank you to you Dawn and your special team at Hope House, you have brought light in the darkness for Paddy and so many others when they most need it and so it was the perfect place for us to get engaged. You have given us lots of love and hope for many more years together, both Paddy and I will be forever thankful for the kindness and friendship you have given us and so many others over the years.
After such a difficult two years, this is such a heart warming experience. It is now onwards and upwards for the lovely pair and we couldn't be happier for them!
We loved being able to share this special moment with Paddy and Janice and we wish them both a very happy future together.