Hope House awarded the Queen's Award for Voluntary Service
We are delighted and proud to have been awarded the Queen's Award for Voluntary Service in Her Majesty's Platinum Jubilee Year! We are 1 of only 13 recipients in Northern Ireland.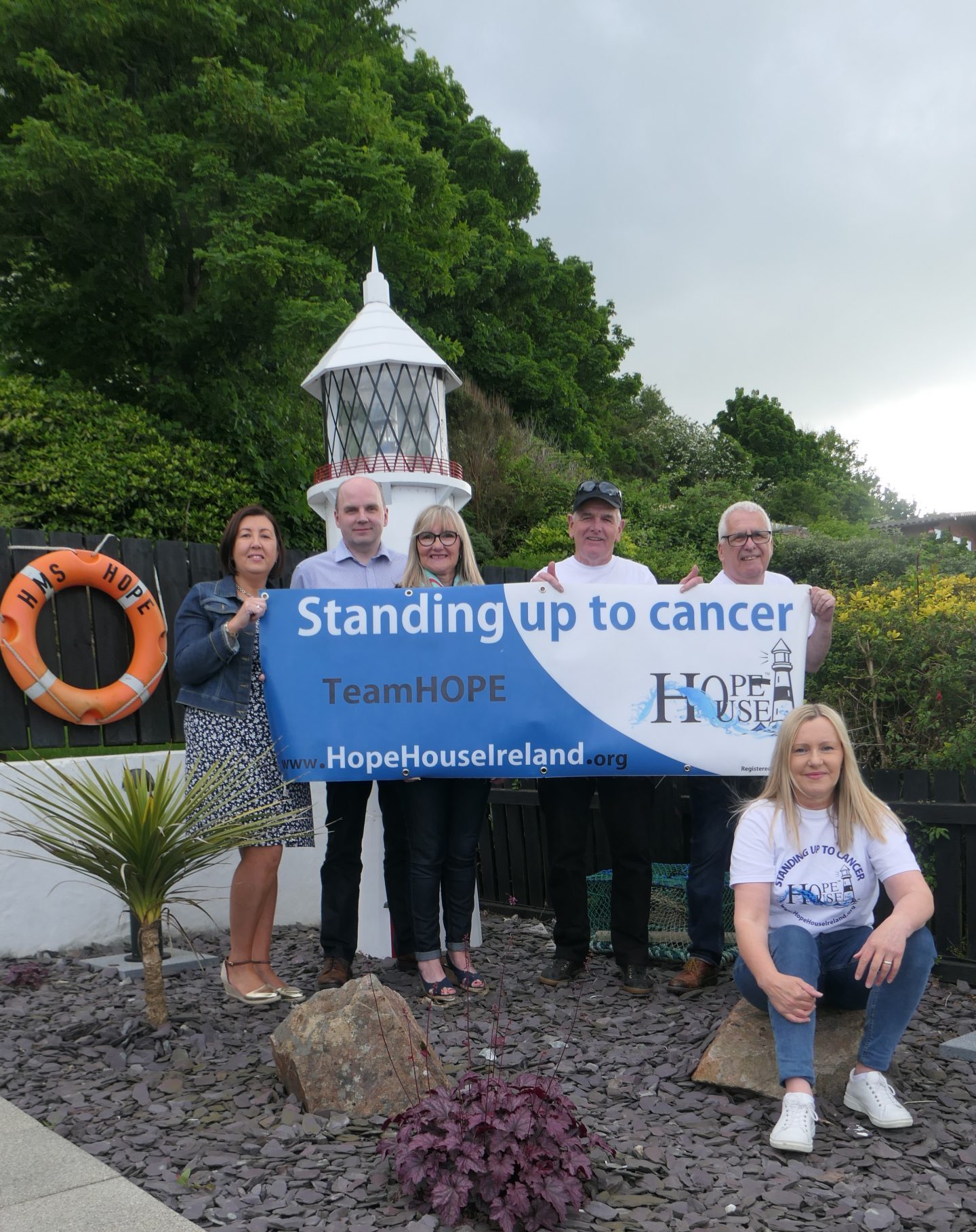 This is the highest award given to local volunteer groups across the UK to recognise outstanding work done in their own communities. It was created in 2002 to celebrate the anniversary of the Queen's coronation and is regarded as the MBE equivalent for volunteer groups.
Hope House Ireland which started out in a rented apartment in Whitehead and now based on the beautiful seafront of Brown's Bay in Islandmagee, provides accommodation to adult cancer patients and their carers at any time during or on completion of their treatment. This is for a short time of quiet rest and recuperation at no charge.
The charity is run day to day entirely by a small team of volunteers, we have no paid employees, ensuring that all of the funds raised by our many Hope Heroes are spent entirely on running the properties and providing comfort for our guests.
This award is also for all of the many volunteers who have donated their time, talents and services, all of which helps us provide invaluable time away for our guests at a very difficult time in their lives.  Most recently, we completed a renovation opening a second accommodation on the site which provides vital wheelchair access for those who need it.  We cannot thank you all enough and are honoured to receive this award in recognition of every volunteer.
We also wish to thank the Rotary Club of Carrickfergus in conjunction with Mrs J Stewart MBE DL for nominating us for this award.